The tradition of manufacturing Milwaukee tools goes back almost a century. The company's roots can be traced back to 1918 when the first lightweight one-handed portable drill was introduced to the market. Decades of innovation and development followed, so today we can enjoy the wide range of Milwaukee power tools. They are put to use by our Aussie tradies, DIY enthusiasts and many other professionals.

Expected Wear
Depending on workload, tools used by professionals and DIY amateurs are subject to wear. The bits that are exposed will suffer a greater degree of wear – I'm talking about drills, drivers, saws and blades. Using a bit that is past its usefulness is actually not safe. There are a number of steps you can take to expand the service life of power tool accessories. Proper maintenance (based on the Milwaukee manual) is the first step. Regular breaks during work to cool off the active bit are also recommended. However, at some point you will have to replace or service the bit. It applies to both hand tools and power tools and you need to be on top of this issue as soon as it arises.

Milwaukee Batteries
Power tool batteries are another accessory that requires care to last longer. Don't worry though, Milwaukee tool batteries are fairly simple compared to the headache generally associated with other types of batteries. Your choices are very limited, primarily by technical specifications, but also by compatibility with other tools and brands.

The technical specs of tool batteries include voltage and Amp-hours. Sometimes, measurements are important (dimensions and weight), and the type of plug or charger can play a role too. Typically, Milwaukee tools are powered by 18V lithium-ion batteries. If you find a great offer for Milwaukee batteries for sale, double check whether they include a charger. Sometimes the charger comes separately. But that's fine, because you can get a multi-voltage battery charger able to power all of your cordless tool batteries.

These batteries can have a number of features, especially if you go for a high end unit. For example, overload protection will stop the cordless tool before you damage it. But the built-in fail safe features don't stop there. You can get a battery with a temperature management system, individual cell voltage monitoring and discharge protection. Such features ensure prolonged battery life. Speaking of which, you can also have a display showing remaining run time of the tool so you can plan your session accordingly.

The perfect power tool battery, if there ever was one, allows you to push the tool to the limit. When you get Milwaukee batteries for sale make sure the are able to provide juice for high draw products and maintain sustained run-time applications at full power.

Milwaukee Drill Bits
Professionals are well aware of this, bit the DIY layman might not have a clue – drill bits are made to be used on specific surfaces. In other words, you can't use the woodworking drill bit to pierce a concrete wall. Going against this rule will expedite the need for replacing the bits in your kit. These days you can easily find online resources where someone with ample 'know-how' suggests that you can find a solution to sharpen metal work Milwaukee drill bits on your own. Don't let this type of advice get to you. The spare drill bits (wood, metal, concrete) in your kit have their service life and once you get them past that point you have to replace them. Some of these drill bits can be used to penetrate more than one surface, particularly if they are made from sturdy metal. Experienced tradies know that having the right tools for the job increases efficiency and improves safety. So rotate the drills once they became dull – none of us has time to waste.

Milwaukee Driver Bits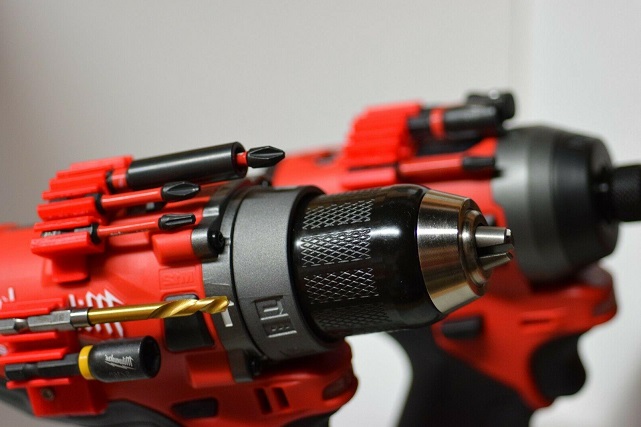 Those with a limited range of screwdriver bits tend to use drivers that don't match the actual screw. This is typical for DIY enthusiasts eager to power through their project without making a big investment in a bit that will not be of long term use to them. You can easily find Milwaukee tool accessories to the likes of drill and driver bits, so don't do this. Failing to comply will result in more effort and time wasted on an otherwise easy project. The bit will wear out fast and at the end you will have to replace it either way.

Milwaukee Blades
Operating a saw creates maintenance issues and they are probably the most obvious. You will notice your work dynamic slowly adjusting to a saw that is in the process of becoming totally dull. You can't allow this process to ruin your timetable, so have a spare blade (or two) in your kit.

Milwaukee Hole Saws
These power tools are used to drill a hole. Usually, this is done to install door knobs and locks, or wiring conduits. Hole saws can be quite elaborate, employing saw cylinders, shanks and a pilot bit. They go through wood and metal (bi-metal), as well as ceramics and concrete (carbide edge or diamond edge). As you can imagine, they sustain a lot of wear when they are used at a construction site. Regular replacing of the hole saw on your Milwaukee tool is essential for completing such projects. These projects do not allow a big margin of error, so make sure you are on top of the issue.