While they may be effective in getting rid of nasty germs that can make us sick, most hand wash formulas are too harsh, too drying and very fragrant. And as someone with sensitive skin, eczema, dermatitis or allergies, this can be a huge problem. The skin on your hands becoming tighter, flaking, cracking or developing a rash are some of the signs that you are using the wrong hand wash. However, just because you haven't found it so far, it doesn't mean there isn't a formula that gives a thorough cleaning without causing irritation. Here are some great tips on how to find a handwash that is ideal for sensitive skin.

Avoid Added Fragrance and Harsh Chemicals
Although they may have a clean and fresh smell, heavily scented formulas are the worst enemy of sensitive skin. They can further dry it out and aggravate allergies. So, it's important to look for an unscented handwash that will go easy on your delicate skin. Make sure that the label of the product doesn't list fragrance or perfume as its ingredient. However, that doesn't mean that you can't choose a handwash that smells amazing. If you simply love delightful scents, look for solutions that include essential oils such as lavender, citrus, or rose. In addition, it's also important to avoid harsh chemicals such as sulfates, petrochemicals, propylene glycol and artificial colours.
Look for Soothing Ingredients
Most hand wash products are designed to clean the skin while doing little to hydrate it or soothe it. However, there are some that use ingredients that can calm the skin down and prevent it from drying out. These ingredients are usually essential oils such as jojoba, avocado or rosehip which are known for their moisturising properties. Some ingredients that can calm down irritated skin are vitamin E, aloe vera, chamomile and lavender. By looking for products that contain these ingredients you can benefit your skin.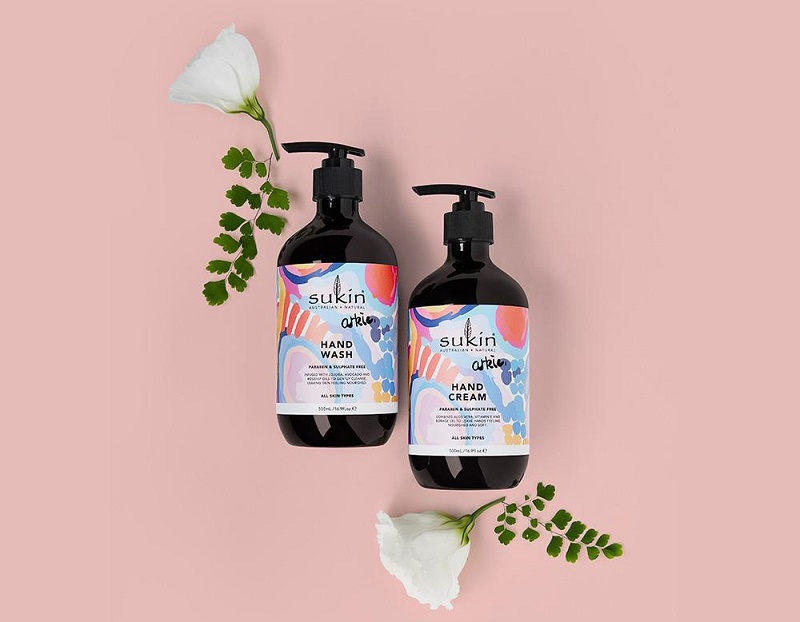 Focus on pH-Balanced Formulas
As alkalising diet trends are more and more popular, people also start to turn to alkaline skin care products thinking that they are healthier. But in reality, this isn't the case. After all, there's a reason why baby products are all pH-balanced. Alkaline soaps can bring the skin's pH out of balance, and impair its protective function. As a result, for skin that's already sensitive, this can lead to all sorts of problems from eczema to infections. So, try to look for formulas that clearly mark their pH level on the label. A pH level ranging from 4.5 to 6.5 is ideal.